---
Whether you are an experienced horse owner, a complete beginner or looking to get back in the saddle you are welcome here at Downclose Stables with your own horse or one of our school masters to enjoy the facilities we have to offer.
The experienced team behind Downclose are ready to discuss your individual needs and tailor your package.
Please contact the knowledgeable team at Downclose Stables to discuss your individual needs and tailor your package.
Meet The Team
Meet The Horses
Our Brand New Luxury Facilities Include:
---
Electronic Gated Entry
Spacious & Airy American Barn Stabling
Additional Internal and External Loose Boxes
Individual CCTV in All Stables
Automatic Water Drinkers & Rubber Matting
Monarch Horse Walker
Olympic Size Outdoor Arena with Waxed Sand and Fibre Surface
Fully Lit Indoor Arena with Waxed Sand and Fibre Surface
Indoor Viewing Gallery in Both Arenas
70 Acres of Private, Well Maintained Post & Rail Paddocks
Surfaced Walkways to Paddocks
Wash Bays with Hot & Cold Water Hoses.
Solarium
Large Tack Room with Individual Storage Areas
Heated Rug Room with Cleaning Facilities
Dedicated Feed Store
Classroom Facilities
Kitchen Area
Cross Country Course Coming Soon
Selection of Show Jumps
Hard Standing Car Park
Horse Box Hire
Loading Ramp
Access to All Facilities For All Liveries
Follow Us
---
On Facebook & Instagram
Please follow our Facebook and Instagram pages for news of upcoming events including clinics, guest instructors and displays.
Instagram
Facebook
---
Meet The Team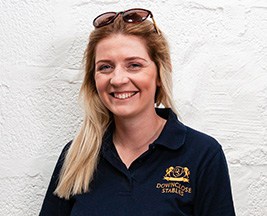 Ella Coleman
---
Yard Manager
Ella has spent her life growing up around horses. Ella has completed an Equine Business Management Diploma and is a BHS Professional Accredited Coach.
Favourite breed – Exmoor Pony or Appaloosa.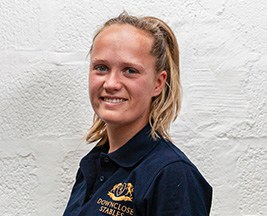 Katie Beamson
---
Yard Staff
Katie has Level 2 and Level 3 qualifications in Equine Studies and Horse Care.  Having lived and worked around horses her entire life, Katies favorite part of working at Downclose Stables is caring for the animals.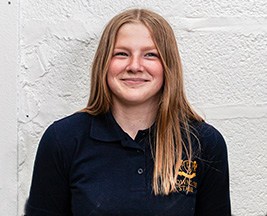 Shai Bailey
---
Part Time Yard Staff
Shai is currently studying for her GCSE's and is hoping to become a vet.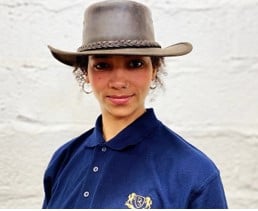 Poppie Gleeson
---
Part Time Yard Staff
Poppie is self employed and works part time at Downclose Stables.  She has her own Dog, Equine and Pet sitting business and keeps her horse, Em, here on working livery.  Em is a strawberry roan Knabstrupper cross Thoroughbred.  She is ridden bitless across all disciplines and responds to voice-commands and a treat bases ethos.
Ellen Wickenden
---
Instructor
---
Meet The Horses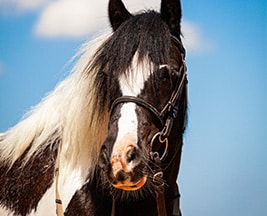 Dotty
---
Dotty has been with us since she was 5 years old, when she came to us, she was very green and untrusting. Over the time we've have had her she has grown in confidence and loves her new home. She likes to be made a fuss of and have lots of attention, she dislikes loud noises or shouting.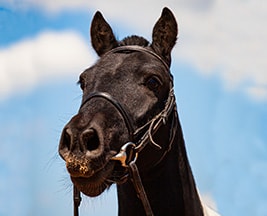 Buzz
---
We were given Buzz by a lady who unfortunately couldn't keep him anymore, he hadn't been broken in or had much handling, we have taught him the ropes he is now the cutest little guy ever and wants to be everyone's best friend. Buzz likes playing in the field with his friends, unfortunately he does suffer with sweet itch, so this must be controlled.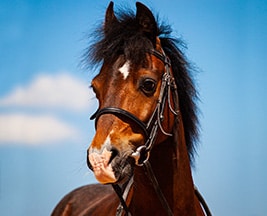 Rambo
---
Previously Rambo was a hackney driving pony, so he has completed carriage drives all throughout London. Now we have retrained him as a riding school pony who loves to please, Rambo enjoys nibbling on absolutely everything and a good groom is his favourite thing, however he does wind suck when he is stressed, usually if he thinks he's missing out on his tea.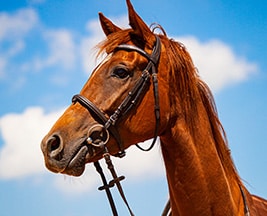 Amber
---
Amber was a racehorse before she came to us, unfortunately she wasn't quick enough, so her owners had to sell her. She has been enjoying time off in the field to have a break and to finish growing. She loves a cuddle and lots of attention. She has a very exciting future ahead of her!!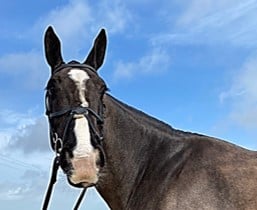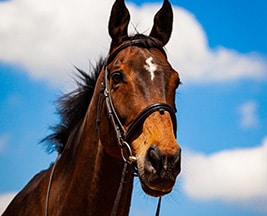 Tics
---
Tics was previously a racehorse, unfortunately he sustained a bad Injury, so he had to stop and have time off to recover, he was then re-trained to be eligible for ROR classes. We found him for sale, and he was such a gentle giant, we have since focused on developing the correct muscles and gaining weight on him. He is now looking and going superbly. He is a gentleman in every way.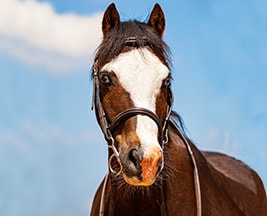 Sparky
---
Sparky has been there and done it all with children from games to pony club camps. He is very sweet natured and kind. Sparky enjoys going for speedy gallops through the field and a lovely long groom. However, you have to catch him first, he likes to play games when it's time to be caught!!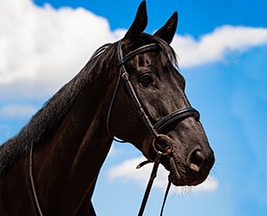 Kevin
---
Kevin used to be a racehorse however he has a few respiratory issues, so he had to stop, he is enjoying his new career of hacking and light schooling at the moment though and taking it all in his stride. He is a very gentle chap who loves to please.